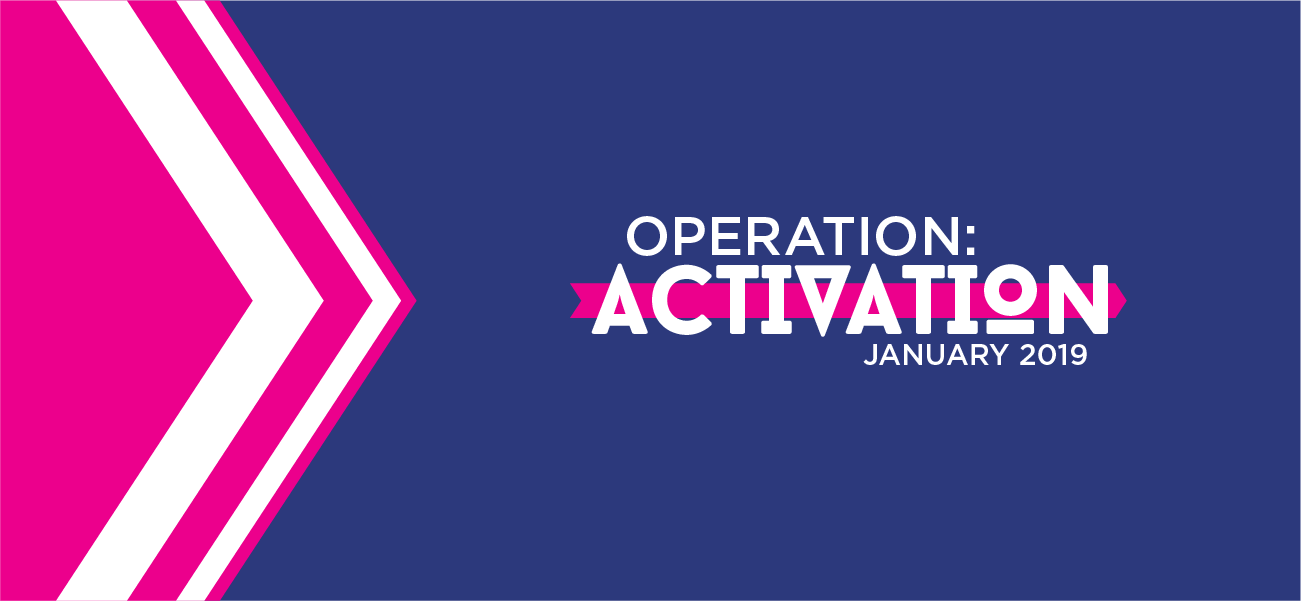 Women's March Chicago Marks Third Anniversary with Operation Activation!
Marching motivates! As we learned since we first marched together in January 2017, making our voices heard empowers us to act whether collectively or as individuals. Just look at voter turnout after WMC's October March to the Polls. It was reported to be at its highest level in decades.
In celebration of WMC's third anniversary, we are asking our amazing community to come together for a day of action. Please join us on Saturday, January 19, 2019 for Operation Activation.
To be clear, WMC is not holding a march in January. This time around, Operation Activation is celebrating your power to effect change. WMC is calling on you to spearhead an action in your community that helps people feel safe, included, respected and represented, while encouraging others to activate.
It can be as large as organizing a rally in support of gun violence prevention in your local park (please dress warmly). Or as small as a gathering around your dining room table to write postcards to politicians denouncing the current administration's immigration policies. If it snows, you can help elderly or disabled neighbors shovel their walks. Or your family can host a neighborhood coat drive to help the homeless. The possibilities are endless and no action is too small!
Be sure to let WMC know what you are doing on January 19 by registering with this handy form. Your action will be added to the national March On map, as well as WMC's event calendar, to illustrate the power thousands of marchers have when they take action. The calendar also lists public actions hosted by our amazing coalition partners that you may be interested in joining. Let's see how our collective energy radiates across the city and beyond!
Check out the Toolkit here:
WMC Operation Activiation Toolkit
For high resolution images to share on social media, please use these links:
twitter profile: https://drive.google.com/file/d/1DUQZ4tqgB0Lp6csrbx18FxX0FgQVWPvw/view?usp=sharing
twitter cover: https://drive.google.com/file/d/11YNKtEMeodjldv-PKohh-GAVSFokaFkI/view?usp=sharing
insta profile: https://drive.google.com/file/d/1EqkFphdCcKO0ojy6UdVBLqp3pmFaoLp2/view?usp=sharing
facebook profile: https://drive.google.com/file/d/1CBHUWv4hwKXSVd_t32TdHzwIYKF6E2_B/view?usp=sharing
facebook cover: https://drive.google.com/file/d/1HWpwwNTTn_Pg6E-wbskU1FTrQD7ne-Y0/view?usp=sharing