March to the Polls in 
Three Steps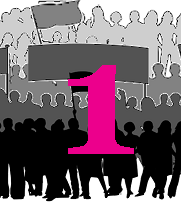 1.  Vote
VOTING is essential to the community. Votes give voice; votes set agendas and change political landscapes. Here some important dates and information regarding early voting. NOTE: Some early voting information is forthcoming, so check closer to Election Day for updates.
Every county's site is different. Once at your county website, be prepared to search for information on early voting, mail-ballot applications, election judges and poll locations.
IMPORTANT DATES: In Illinois, absentee voting is now a relic; we vote by mail or in person. However, with early voting available, voters have the ability to schedule their trip to the polls. Here are some important dates for voting in the 2018 elections:
August 8:      First day to apply for mail-in ballot
October 9:     Last day for registration by deputy registrars
October 21:   Last day for registration with the State site
November 5: Last day for early voting
November 6: General Election
---
EARLY VOTING INFO by LOCATION:
ChicagoLand
DuPage County (Will post when info is updated for Fall)
Illinois University Counties (Main Campus, selected):
EIU – Coles
ISU – McLean
NIU – DeKalb
SIU – Jackson
UIUC – Champaign
WIU – McDonough
Check the Illinois State Board of Elections site for updated early voting and grace period voting information.
---
FIRST, make sure you are registered. Moving is a primary reason why people have issues with their registration. Check here is see if you are registered and that the information is correct:
 https://www.headcount.org/verify-voter-registration/
THEN come here to register. The form can be filled out online or downloaded for in-person registering campaigns. The form is available in multiple languages too
__________________________
Reminders from the League of Women Voters of Illinois:
You must be a United States Citizen.
You must be 17 years old on or before the date of the Primary Election AND turn 18 on or before the date of the General Election (11/6/2018).
You must live in your election precinct at least 30 days prior to Election Day.
Not be convicted and in prison (Voting rights restored automatically upon release from prison).
Not claim the right to vote anywhere else.
Illinois Online Voter Application: You will need a valid Illinois driver's license or State ID and the last four digits of your social security number.
Illinois Mail-in Form: You need the last 4 digits of your social security number or Driver's license or State ID number.
________________________________
2. Educate
Learn about the issues and the structure of our state and federal government. A knowledgeable constituent is one that cannot be ignored!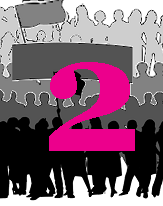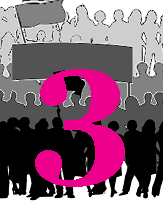 3.  Advocate
We need to get more people involved in the voting process and the issues. Here are some links to consider in your pathway to becoming a 1-person team armed and ready for action.
There are so many different sites, try a few out and see what works for you. Commit to remaining involved at whatever level you can contribute. All participation helps, inspires and demonstrates that we are indeed here and engaged.
Witness Slip Participation Guide
One of the more direct ways to participate in Illinois' legislative process is by submitting witness slips commenting on legislation or committee efforts. This guide is a step-by-step on how to get registered and use your Illinois government account. We often see calls for witness slips on the Women's March site, and this guide gives you the "how to." NOTE: The link directly takes viewers to the PDF guide.
Witness Slip Registration
5 Calls - Federal
An advocacy tool that records your efforts and offers many issues to champion. Enter  your zip code and 5 Calls brings up with issues. Select an issue and your relevant Senators and Representatives information appears. 5 Calls provides a script and supplies apps for iOS and Android. The app links on located on the home page. Makes those coffee breaks effective micro-campaigns.
The 65 - Federal
The 65 offers a Weekly Call to Action, sometimes that runs for more than one week. Straight-forward advocacy in simple terms. Allows one to take action without getting overwhelmed with multiple actions.
Call My Congress - Federal
https://www.callmycongress.com/
A simple widget to locate your Congress persons. Enter an address for accurate information, retrieve your Representative and two Senators information.
Democratic National Committee - Federal
Another take action site that the Democratic National Committee maintains. Several issues posted highlight current issues. Another uncluttered site that provides an opportunity to advocate.
Persist List - Illinois
A Women's Marcher from Chicago started Persist List after last year's historic march. The site extensively covers events for candidates, issues and activism all over the Chicagoland area.
Postcards to Voters
https://postcardstovoters.org/
Join over 10,000 volunteers who sent more than half a million postcards to voters since March 2017. Great project for a family, small groups, friends, or those who prefer to set their own activity hours. Templates, suggested messages, tracking, and more available at the site.
Swing Left
A grassroots organization concentrating on taking back the House of Representatives in 2018. The website takes a viewer's district information and identifies whether or not the location is a swing district. If not, then the site identifies the nearest swing district. Volunteers are needed to register people to vote, canvas for district candidates and other GOTV (get out the vote) activities. 
United States of Women
https://www.theunitedstateofwomen.org/action/
This site offers TAKE ACTION cards that focus on issues related to women such as sexual harassment, equal pay and health concerns plus many others. One clicks on a "card" and receives pertinent information and action steps.